winsol's
absol hell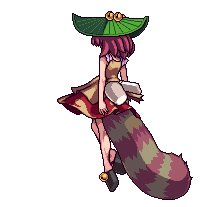 I'm wintersol and I post stuff here.
Soon. (I wrote that 2 years ago.)
This website has such terrible code, it works though so I don't care
What will this be used for??:
A masterful work of art, beautiful website design, a true hellscape of blue... design.
Forged from the chains of garbage html and bad layout, the truth rises!
LIKE, SERIOUSLY THIS TEXT BOX IS SO OFF CENTER PLEASE FIX THIS RIGHT NOW OH MY GOD
This might be a personal website for now. However, the weird stuff will transform this into one of those really niche specific topic websites.
I'll put music, I'll put writing, I'll make an entire blog about the state of graphic design and the slow decline of glossy texture.
This is like a purgatory of pure inane and utterly boring trailing words...
I suppose there's some sort of beauty, as long as the Internet remains a pure place.
Remember, always assume the past was better because you were extremely oblivious to the obvious decline of the state of the world!